Originally published by Sophie Thomson – Courier Mail (Click To Follow)
A little shed tucked away in the corner of the garden need not be just a functional space – it can be a little hideaway that is aesthetically pleasing for you to potter about in. Rather than just a space to house your essential garden tools – which it can also definitely do – it can be a place where you can play, potter and be productive with jobs like propagation, seed-raising and potting, as well as simply relaxing and enjoying the outdoors no matter what the weather. As such it can be organised as a 'pottering' shed, rather than just a potting shed. Features to consider when designing your own pottering shed include: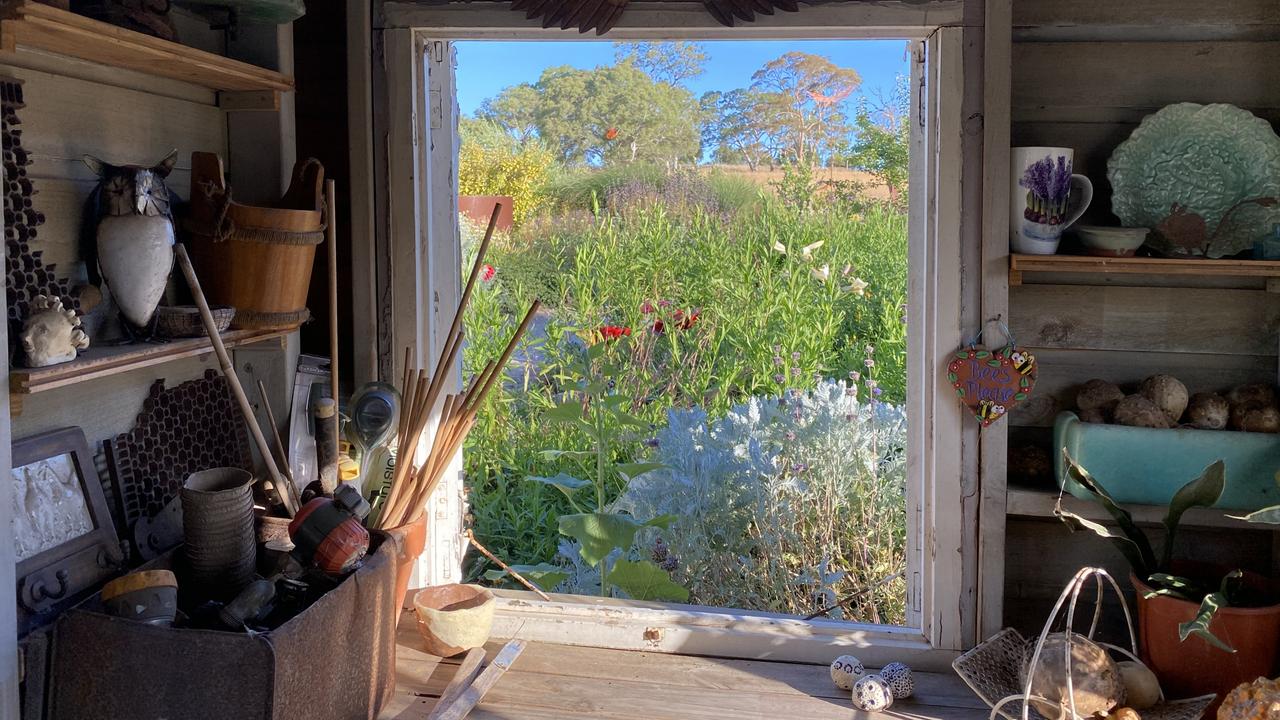 Make it a room with a view.
LIGHT AND SHELTER
Aim for windows or openings so that there is good light, and enough protection that you are sheltered from the wind and warm enough that you can still play on a rainy day. You may not need or have space for a specific garden shed, but you might have an area in an undercover pergola, carport or veranda that you can set up for this purpose.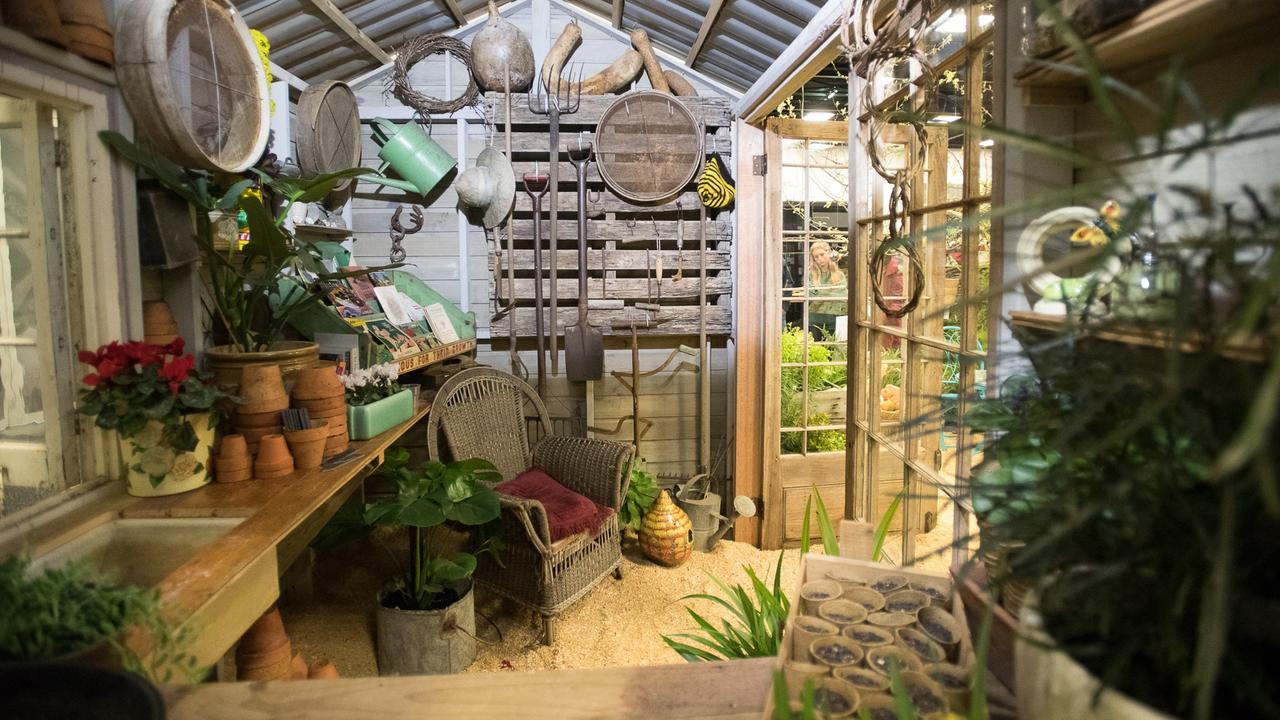 Add some indoor plants too.
POTTERING BENCH OR WORK STATION
These can be made from scratch or by using repurposed items such as an old barbecue stand and could even be set up with a stool so you can sit while playing. They could include storage space for large tubs to hold potting mix, coir peat and other media you will need. This bench could include a sink for watering your plants or simply have an adjacent mesh bench and nearby tap where you can transfer your plants for watering.
TOOL STORAGE
Work out ways to have your tools on display so they are easy to find and access. Pallets are readily available and can be repurposed to create a tool walls or you could make your own from scratch.
SHED ESSENTIALS
When it comes to what's in your garden shed, the old saying 'the right tools for the job' is very appropriate. The right tools ensure that your garden is maintained easily and enjoyably, and performs at its best with the least possible challenges. Believe it or not, they can turn someone from being a begrudging "Must I?" gardener where everything is a chore, to a passionate, almost obsessive "I must" gardener, who views everything as fun and relaxing. Of course, this is subject to the type of garden you have – there is no point in having a lawnmower in your shed if you don't have lawn.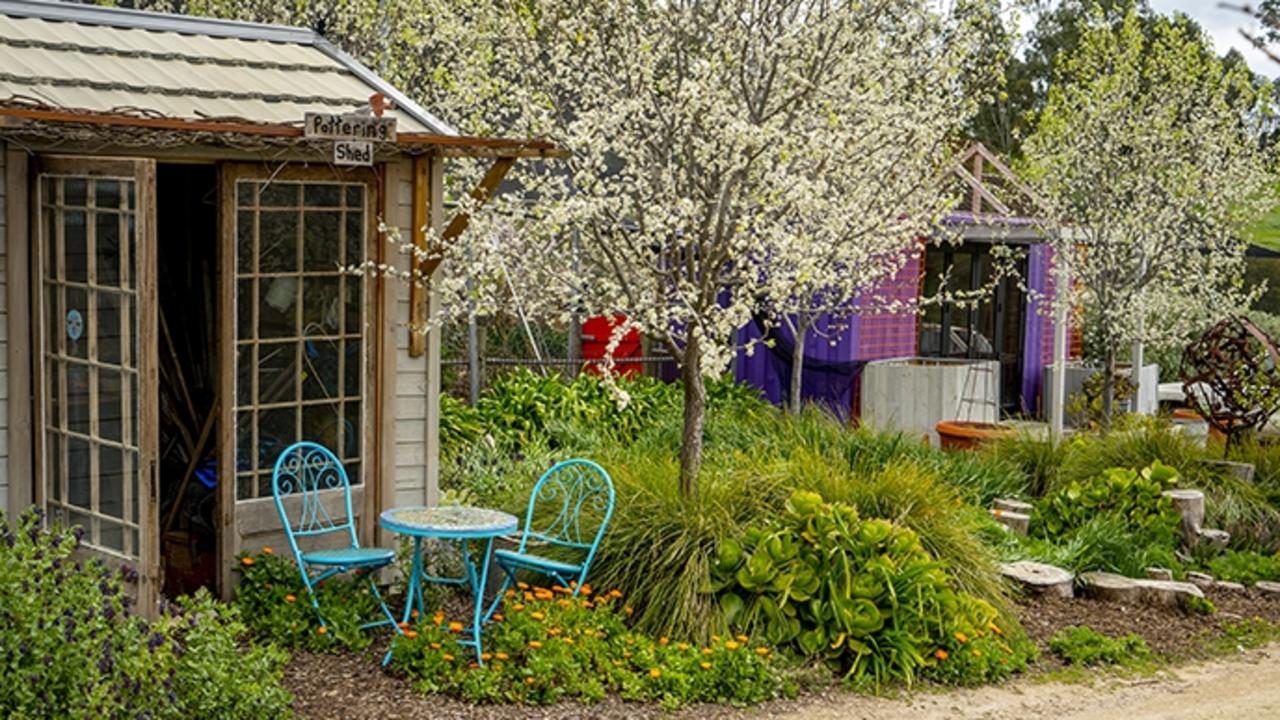 Make it your own.
1 Secateurs
For me, this is the most important tool in the garden shed and one that it is worthwhile investing in, to give you the best in the garden. It can make the difference between gardening being enjoyable and being a chore, and they can be used for everything from pruning roses to picking delicate blooms.
2 Hedge trimmers
Even if you don't have a hedge, these are really useful timesavers for dead heading a daisy, cutting back a perennial or shaping a topiary and, of course, they are great for trimming a hedge.
3 Loppers
These are like secateurs for heavier pruning jobs such as the winter rose prune, rejuvenating old shrubs and cutting small tree branches.
4 Pruning saw
Although this tool may not be of use to someone who is in a treeless courtyard, a pruning saw is handy for anyone who has ornamental or fruiting trees.
5 Hand trowel
A hand trowel is a must have for every gardener, even if your garden consists of only one pot on a balcony. Ideal for general gardening and digging, be sure to choose a strong durable one, as the cheap ones bend in the neck and eventually break.
6 Hand hoe
Apart from a good pair of secateurs, my second favourite garden tool is a hand hoe or ho-mi. They are fantastic for hand weeding or planting and useful for small jobs throughout the year.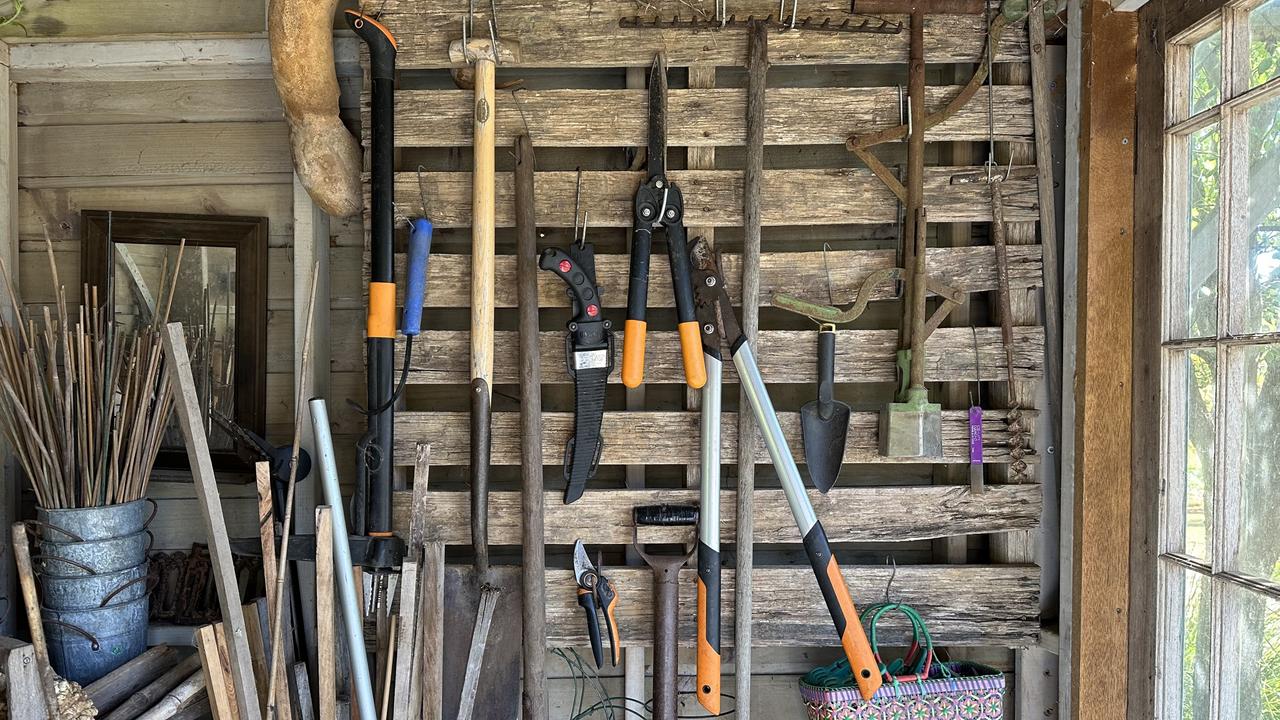 Hang tools up and give them a home.
7 Spade
A heavy duty spade will be incredibly versatile for all manner of jobs in the garden and if you invest in a good one it should last you a lifetime. Make sure it is sharp enough to make digging easy and strong enough to handle tough soils. Short handles are good for close work and longer handles can be better for your back as they give you a further reach and leverage without bending.
8 Shovel
Many people get confused between a spade and a shovel. A spade is for digging and a shovel is for scooping or shovelling soil. It is used to move soil, mulch, compost or anything else you can think of, from light to heavy materials.
9 Fork
Choose a heavy-duty fork will help you dig and cultivate soil.
10 Rake
There are different rakes for different purposes, with metal rakes ideal for heavier jobs such as raking gravel and soil, and plastic leaf rakes perfect for the light raking of leaves, grass clippings and garden prunings.
11 Wheelbarrow
Get a good quality, light, easy-to-manoeuvre wheelbarrow for all moving jobs in the garden, from carting soil, compost and mulch to carrying around bags of fertiliser.
12 Gloves
Look for those which have a comfortable fit and grip, and can be used for both general gardening work, as well as fiddly fine jobs where you need to retain a good sense of movement and sensitivity. I prefer washable gardening gloves with rubber palms to purely rubber gloves which make your hands sweaty. For prickly jobs like rose pruning consider investing in some heavy-duty, thornproof leather gauntlets designed for the job.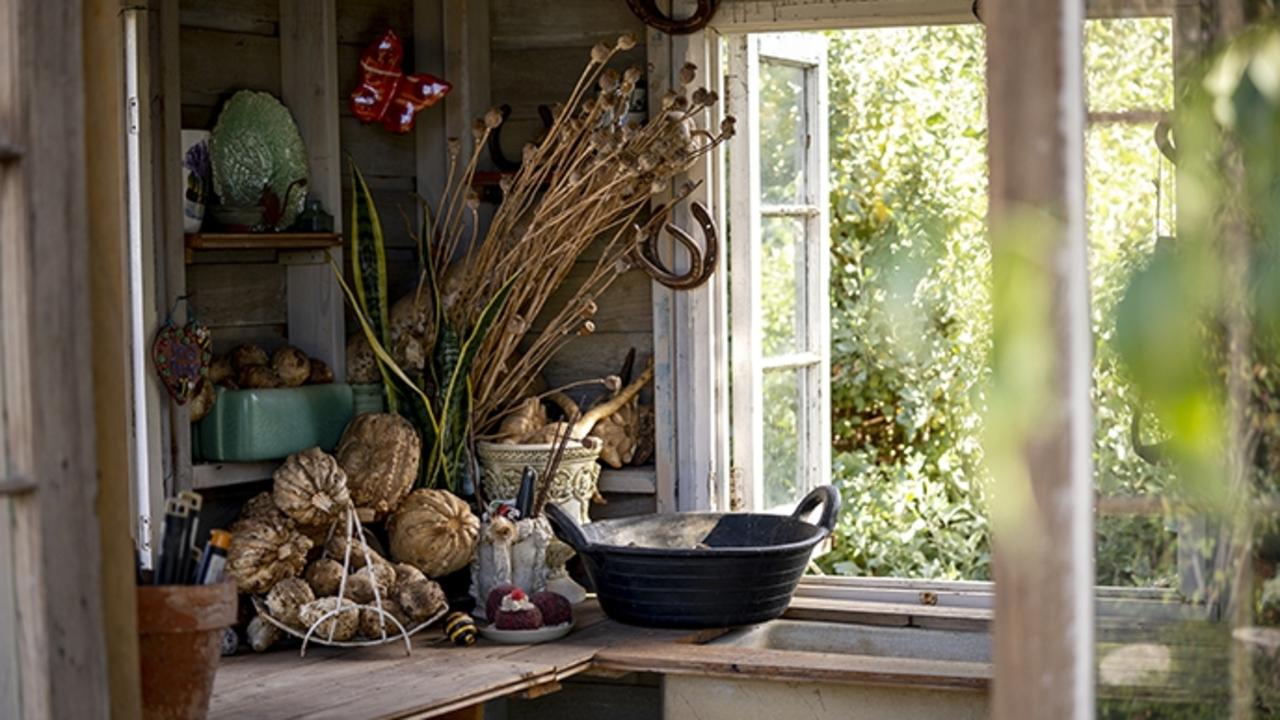 Decorate it with rustic features.
Your garden shed will also become home to other items such as lawnmowers, mulchers, blower vacs and electric tools like hedge trimmers, pole pruners and chainsaws, as well as fertilisers and a few basic plant products. It may also contain pots, garden stakes and seedling trays. Make sure that you try to keep it tidy, as not only will it be easier to find what you are looking for, but it will feel better being in its space.