Since then it has levelled off, tempered by rising costs, but it remains at more than a steady simmer.
"When it comes to spends, even the trough this year is well above pre-pandemic levels," Devitt says.
That's partly due to rising costs.
According to John Hall, of Nobby Kitchens, "post-Covid, the cost of the average kitchen has increased at least 15 per cent, no matter where you buy it". But that doesn't appear to be tightening homeowners' wallets.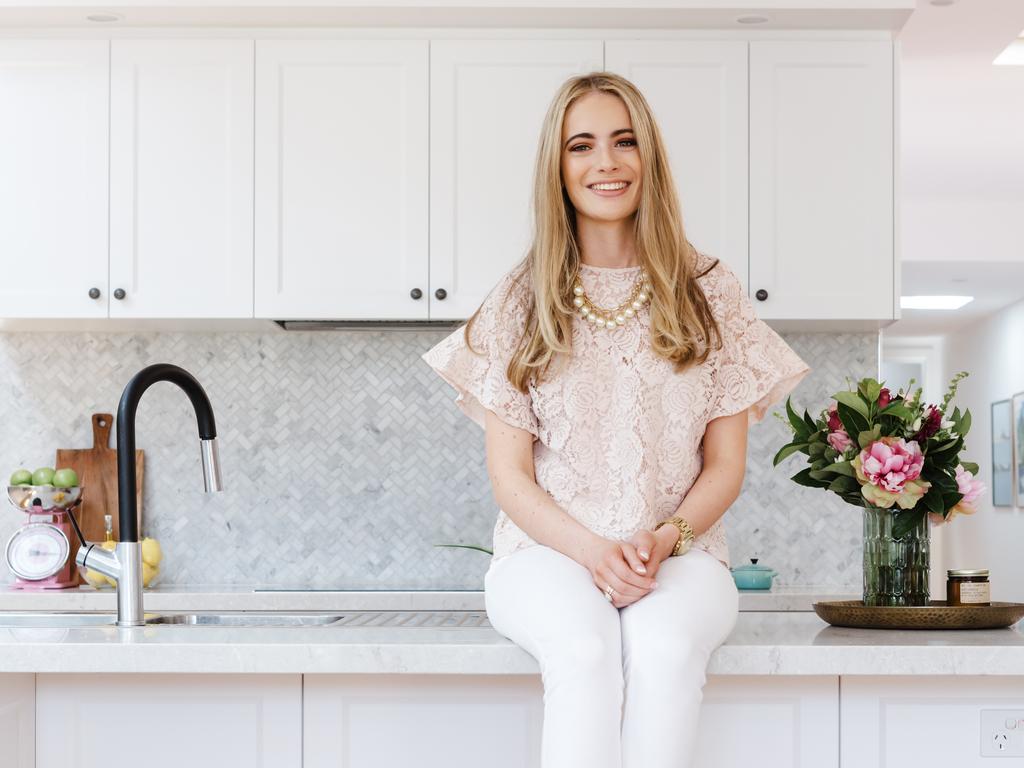 "We haven't seen it. People are spending more time in their homes and the kitchen is an even bigger focus."
How much are they spending?
"A bespoke, quality kitchen costs around $20,000," Hall says.
"Add trades and a high-end stone, and you could be spending up to $50,000."
But for the thrifty, modular kitchens can start at $5000 for self-installation minus appliances, says John Harrison of Kaboodle.
And what are homeowners wanting? Here are the latest kitchen trends.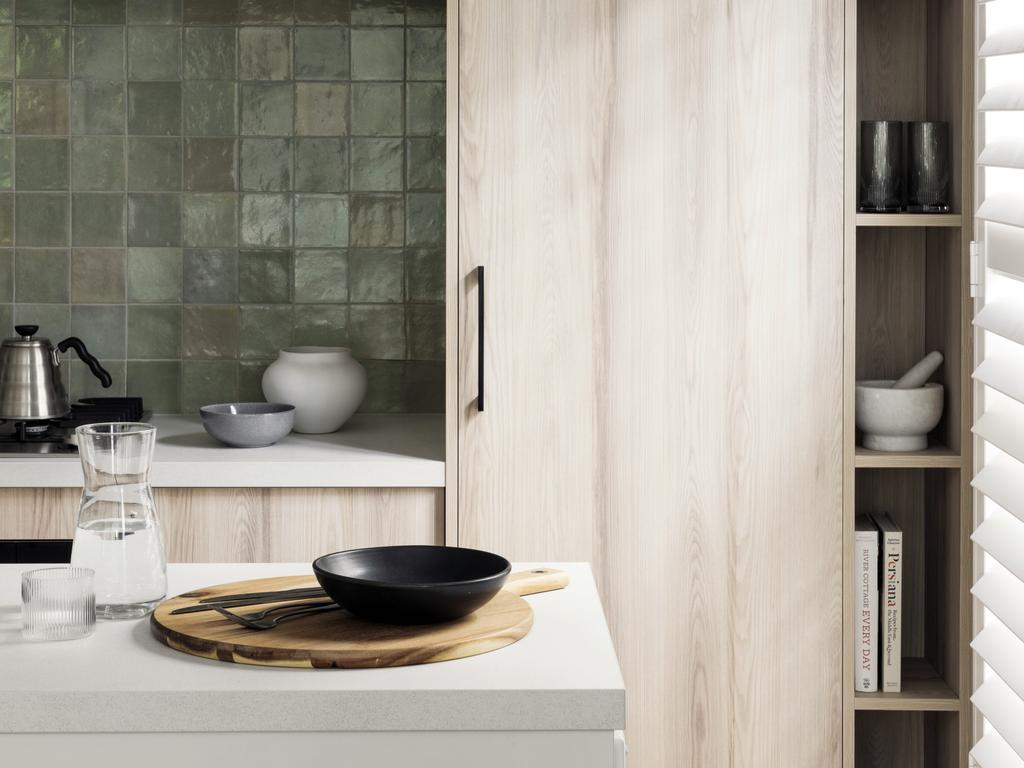 PALETTE PLEASERS
Natural hues, in their seasonal variance, are entering the kitchen, but in autumnal and wintry shades rather than in-your-face bolds.
"Greens and blues are directing the aesthetic," says John Harrison, of Kaboodle.
"When used in a considered way, colour can create a timeless and sophisticated palette. We are also keeping an eye out for rich reds, terracottas and mustard hues."
One colour to watch is eucalyptus, also known as sage.
"There has been a clear shift towards rich, earthy palettes," says Felicity Page, of Freedom Kitchens.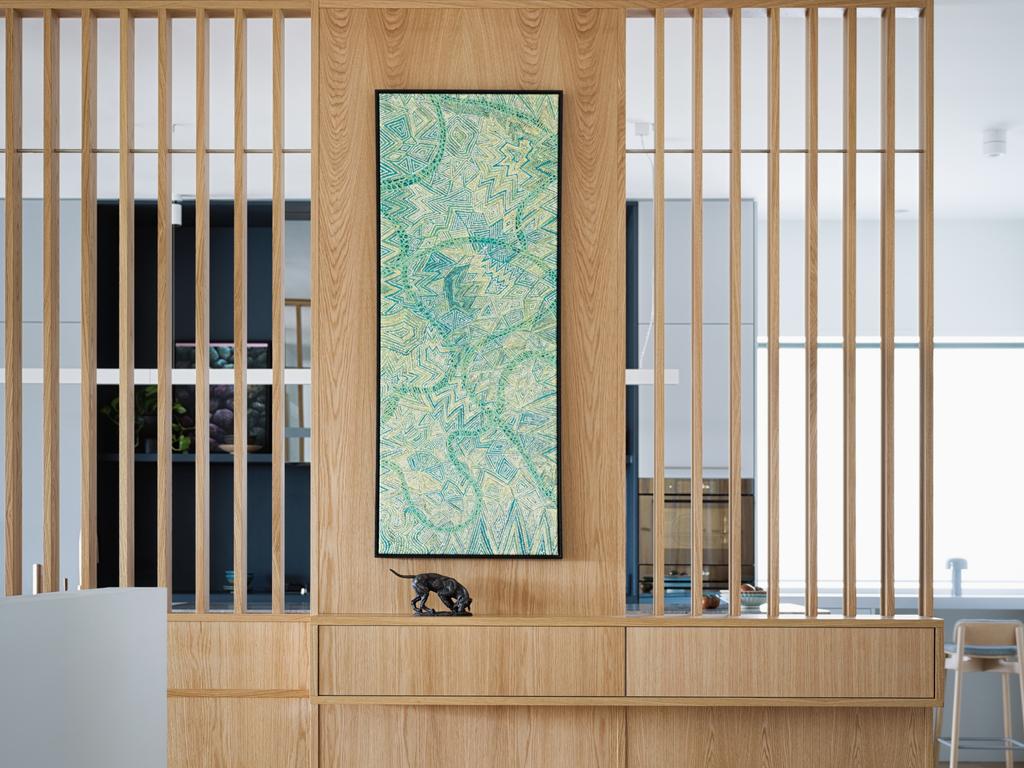 "You'll still see white, but paired with blacks and greys, and a pop of green or blue. Our new Dry Sage green doors connect to nature. Blue, too, is gaining popularity."
"Warm minimalism is very much alive, expressed in japandi (Japan meets Scandinavia), ie, warm whites, beiges and light natural timbers. However, people are also looking for more stimulating colours after all the lockdowns," adds Anne Hindley of Hindley & Co.
"I have never been a fan of primaries – I like subdued, murky colours, because they are softer and more adaptable," says interior designer Anna-Carin McNamara, of Anna Carin Design Studio.
"And I love blue."
THE GREAT MULTI-TASKER
Today's kitchens work hard for their living.
"We are seeing cleverly designed, broken-plan layouts," says John Harrison.
"The kitchen might not simply be the place where meals are prepared, it could also be where they are enjoyed, a WFH office and it could integrate a European laundry."
"There's been a pull away from fully open kitchens towards subtle delineations of space to create visual interest and cosiness, such as banquettes and display storage," says architect Blake Letnic.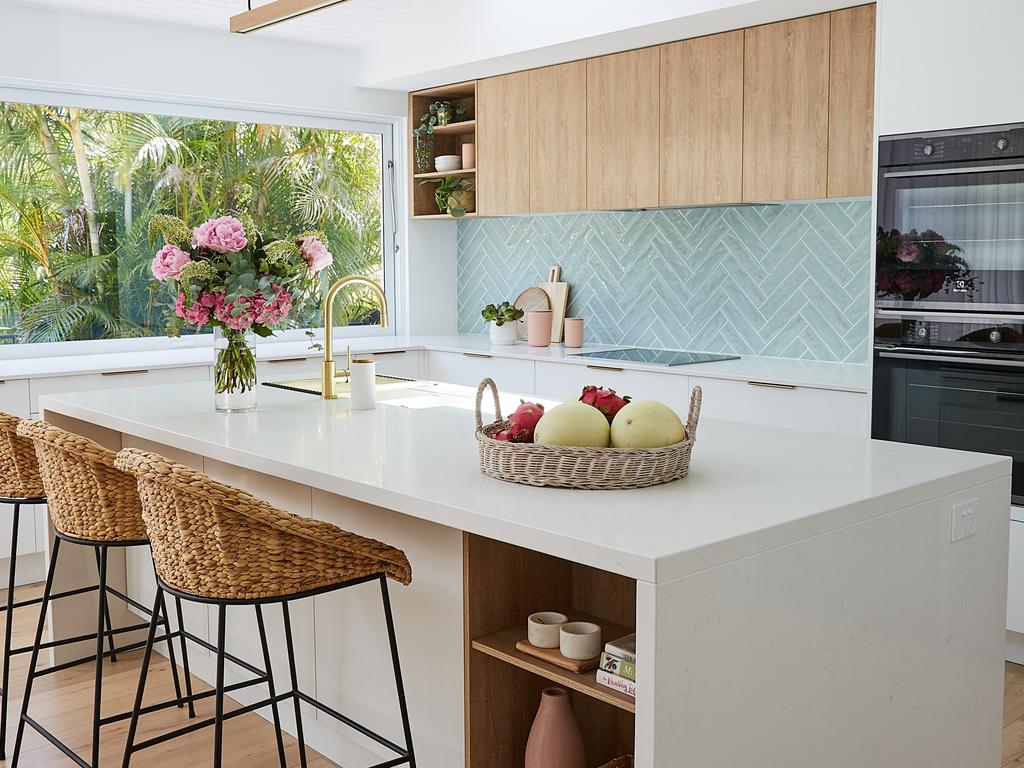 But the focal point in this busyness remains the island.
"Customers want their family to share the cooking and entertaining experience. As they are at home more, as well as a prep area, the island becomes a work station for homework," says John Hall, of Nobby Kitchens.
Felicity Page, of Freedom Kitchens says islands "are a natural place for guests to gather around, while also places for WFH and studying".
So include plenty of power points.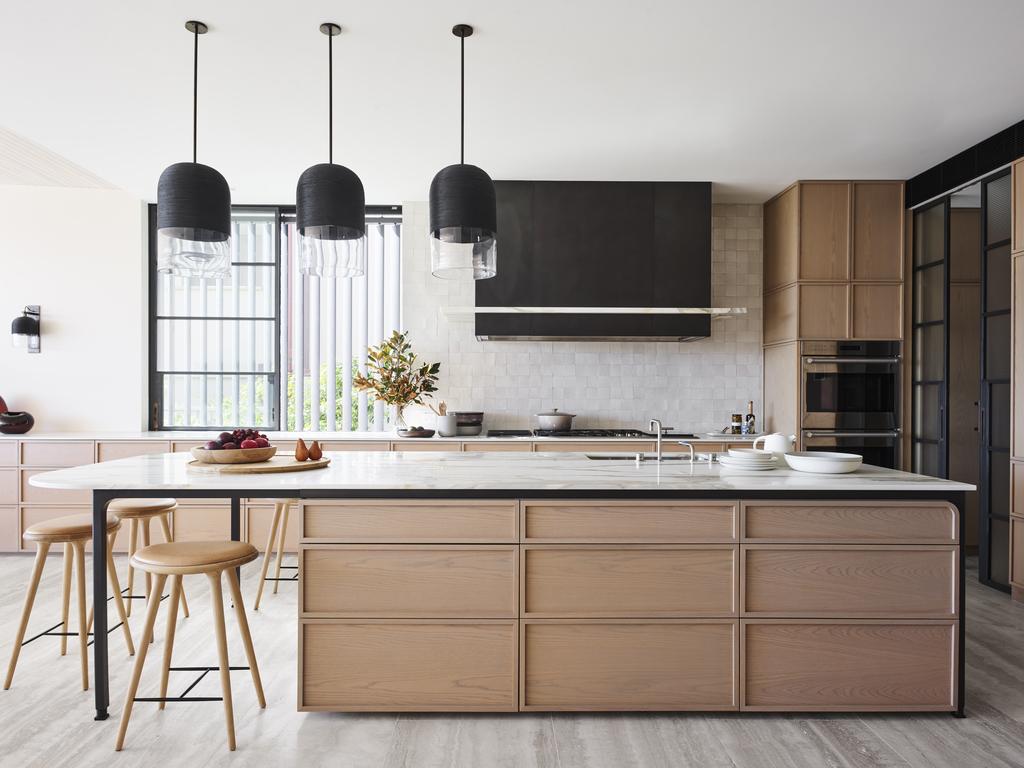 TAP DANCE
The humble kitchen tap is getting a leg up.
"We're seeing a lot of mixed metallic tones in brass, brushed nickel or matte black, and detailed designs for handles," says Page, from Freedom.
"You'll also see this in sinks – the goal is to make everything cohesive, so handles, tapware and sink complement one another."
That sentiment is echoed by interior designer Anna-Carin McNamara: "Tapware comes in any finish or any colour. I will choose the same colour as the benchtop to make them homogeneous."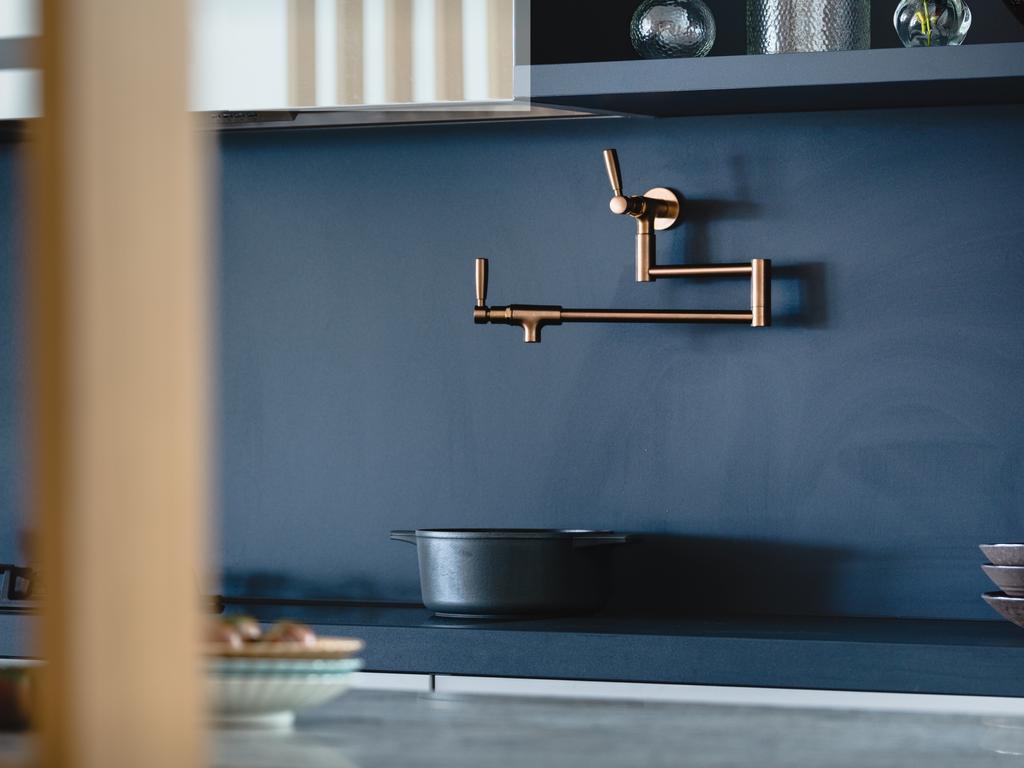 Convenience and tight budgets are driving another trend.
"The hot-and-cold water option, with boiling water on demand, is a must," says John Hall. "The Zip tap has become very popular. To have boiling hot water on demand elevates a kitchen's functionality and efficiency," adds architect Michael Nguyen, of Odyssey.
And newer iterations, including the pot filler tap (pictured above) are surprisingly energy efficient, apparently, using up to 50 per cent less energy than conventional kettles – so you'll save time and money.
The only downside is the initial outlay.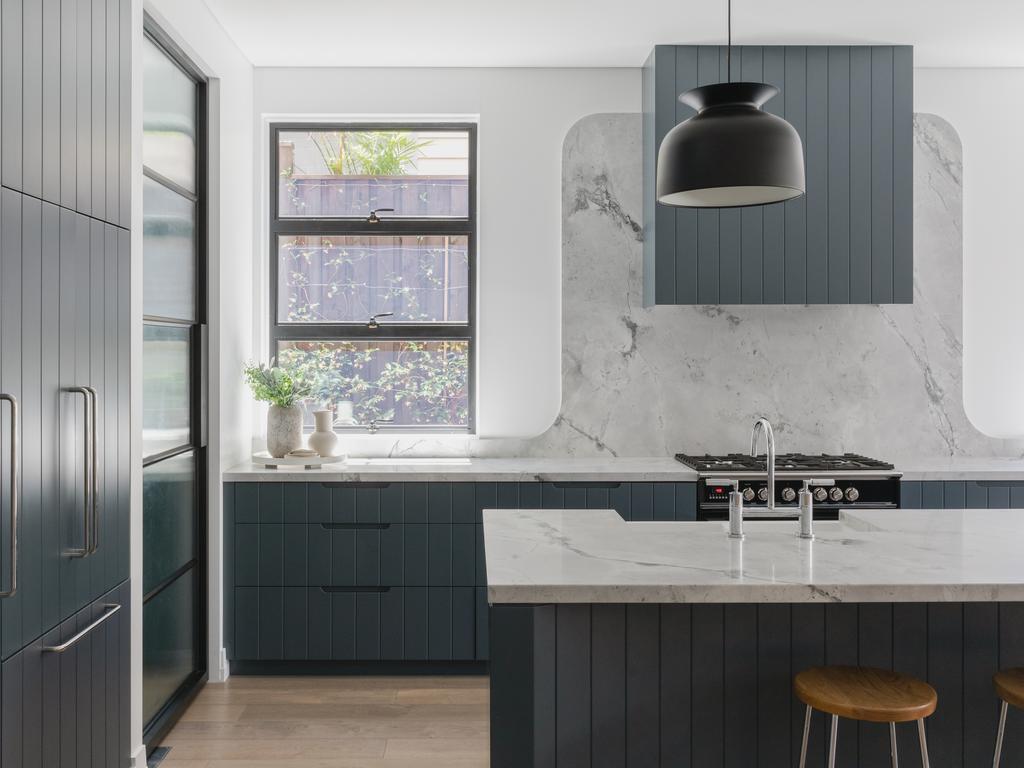 BENCH PRESS
Budget-savvy clients are embracing "incredible" laminate benchtops, says John Hall, of Nobby Kitchens.
"Ten times more hard-wearing than 15 years ago, they will stand the test of time. At only around $2000 for an average-sized kitchen, they are affordable."
"Stylish, low maintenance and cost-effective, laminate benchtops will allow you to create the look you want, for less," agrees Page.
The latest laminates expertly replicate the look of marble, timber or other high-end stones (pictured below).
For deeper wallets, Dekton porcelain is the buzz.
"It is an ultra-compact product that is scratch-proof and almost indestructible," adds Hall. "While a little more expensive, it is the future in benchtops."
Engineered stone's appeal may have been dimmed by the dangers of silica dust.
McNamara, who works with Caesarstone says: "Engineered was often cut in situ by the joiner, but we have learnt you can't do that anymore."
"Suppliers are releasing low-silica options," adds Hall.
"All our benchtops are wet cut and protective masks always worn."
Originally published as Laminate benchtops and Zip taps among hottest Australian kitchen trends of 2023