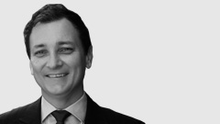 Sales & Marketing Consultant
Over his impressive, decade long career in Real Estate, Jeremy has gained extensive hands on experience and thorough knowledge in the industry. A business owner for the past 10 years, Jeremy knows what it takes to be successful in meeting people's needs. As a New Farm resident,  Jeremy has dedicated his time, money & energy to the New Farm community and surrounding area and thus, knows the intricate details of all facets of the property market in the peninsula.
By fostering completely transparent, open and honest communication, Jeremy is not one to shy way from hard work and his willingness to go the extra mile is testament to his commitment to his clients.
Jeremy strongly believes that knowledge is power and his personable approach helps him understand client's specific needs. In all elements of his business, Jeremy aims to facilitate a stress free and successful sale to all parties involved in the sale.
As a father of three and a strong believer in traditional family values, Jeremy prides himself on translating these ideals into his professional career. It is these integral foundations that have contributed to his success.
With established business relationships with a long list of clientele which he has acquired over the years, Jeremy still deals with clientele from his early days in the industry and feels this return patronage and referred business speaks volumes about client satisfaction.
Jeremy is an integral member of the Ray White New Farm team and has a long established reputation for quick, successful sales. A consummate professional, he is always striving to establish new levels of client satisfaction and greater result driven business.
Agent Reviews
Brad Platz

What a pleasure it was to have Jeremy act as our agent on our recent apartment sale. He worked hard for his money and thoroughly believe he deserved every cent of his commission payment for the effort he placed on this assignment.Jeremy was in constant contact with us throughout the process excuding confidence and great salesmanship. Without a doubt his communication was first class and helped us manoeuvre through the sale with ease.