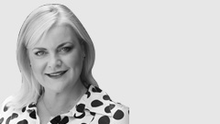 Licensed Real Estate Agent
Christine Rudolph is currently ranked in the top 2% of Ray White Agents internationally, having being awarded a prestigious Alan While Elite Performer's award in both 2016 and 2015. Christine has also been awarded the Ray White Award for Excellence in Marketing 2015 and is consistently ranked in the top 5 Courier Mail agents for Queensland.
She has built a respected reputation from the recommendations of her many delighted clients who have achieved exceptional prices for some of Brisbane's most prestigious properties.
A fully licensed real estate agent, Christine also brings to the industry, qualifications as a television journalist/presenter and international business experience having worked for many years for a leading international airline.
Having a broad network of international and domestic business connections has been a valuable asset to achieving outstanding success for her clients in pioneering new price premiums for their properties.
These attributes, as well owning properties in both New Farm and Teneriffe, have given her a valuable point of difference, in delivering her clients an unparalleled level of service, market knowledge and exceptional marketing skills.
Christine is a perfectionist in her approach and passionate about property.
She works diligently to consistently deliver her clients the highest level of service and premium results.
Current Achievements:
2016 Alan White Elite Performer Award
2015 Alan White Elite Performer Award
2015 Ray White Queensland Excellence in Marketing Award
2016 Top 5 Courier Mail Advertiser
2016 100% Ray White Customer Service Satisfaction
2016 Top 3 Agent for Property Sales Hamilton 4007. Source: Rate my Agent
2016 100% Customer Satisfaction Source: Rate My
2016 100% Auction clearance rate Source: Rate my Agent
Agent Reviews
Angela Jones

From the first planning meeting with Christine and Emily I felt completely at ease and confident that they understood that best way to market my property. Life circumstances influenced the timing of my sale and as it was the end of the year Christine impressed upon me the importance of getting it on the market before the Christmas inertia that seems to effect Queensland decision making. My buyer was sourced from your extensive data base and you can imagine my delight when a contract was signed within a week! My buyer had some very specific needs which were beautifully mediated by Christine and in turn Christine was a wonderful source of advice for me in handling price negotiations and coming to a satisfactory decision to sell. I have been thrilled to recommend Christine to my friends and will certainly continue to do so.